NBL1 Falcons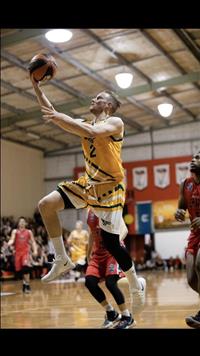 Injury update
27/06/2019
INJURY UPDATE:
The NBL1 starter Matt Hancock has unfortunately been ruled out for the remainder of the NBL1 season after undergoing surgery on his left knee.
An incident in Game 1 this season has seen Matt suffer with ongoing knee pain and recent scans revealed internal damage. He was to undergo a standard knee arthroscope however it turned into a complicated surgery after unforeseen circumstances.
He revealed, "This wasn't my plan. The plan was a clean out and be back just before finals. The news I received after surgery was hard to digest but I thank the club and my teammates for their ongoing support through this."
As a Club we thank Matt for his time and unwavering efforts on the court and will be missed for the remainder of the season. We do look forward to seeing him around the club for all NBL1 engagements.