Domestic Competitions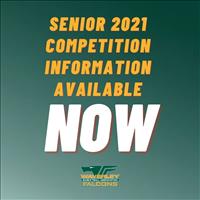 Senior Autumn 2021 Competition Details
08/01/2021
Welcome back to the 2021 Autumn Season!
WBA has been busy this week collating entries and following up with teams, and we're excited to start scheduling ASAP! Every team will have seven days' notice of their first match, so please keep an eye on the website.
Basketball Victoria's Return to Sport Guidelines have recently been updated to allow for community sport to operate at a 'Green' COVID-Safe level. Previous communications from WBA (see here – distributed December 1st) outlined a return to sport at an 'Orange' Level. As a result, a number of important items have required an update.
Please find below the 'Green' COVID-Safe amendments and further competition updates, including: improvements and playing conditions; playing dates and program scheduling; practice/training opportunities next week; and, extra information surrounding registrations.
In the event of further COVID-19 restrictions on community sport, WBA's contingency plan will revert back to playing conditions outlined in the original presentation. Information about these changes will be made available online, so please share with your teammates.
Thank you again for entering the competition and we look forward to seeing you on the court shortly!

Autumn 2021 Details.pdf [184 KB]