Junior Falcons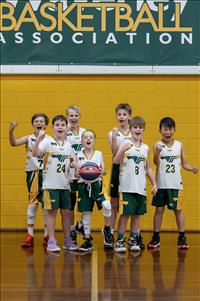 U12-1 Boys Qualify for VC
06/12/2022
Congratulations to our U12-1 Boys who qualified for Victorian Junior Championship (VC) on Friday! Awesome effort!!
The boys defeated Coburg (38-37), Blackburn (51-33) and Camberwell (42-39) in Grading Phase 1 to secure their spot in the VJBL's premier competition!
Let's go Falcons!
A huge thank you to Rif Ahmet for the photos.
#VJBL23
#WeAreWaverley